WROCŁAW
We started our tour in Wroclaw, where our customers came directly from Zakopane using a comfortable train. As we had a long day ahead of us, it was necessary to start early enough. Having met in the lobby of their hotel, we almost immediately hit the road and moved north. Our first destination was Bysław – a little town north of Torun, once inhabited by our clients' ancestors.
LUBIEWO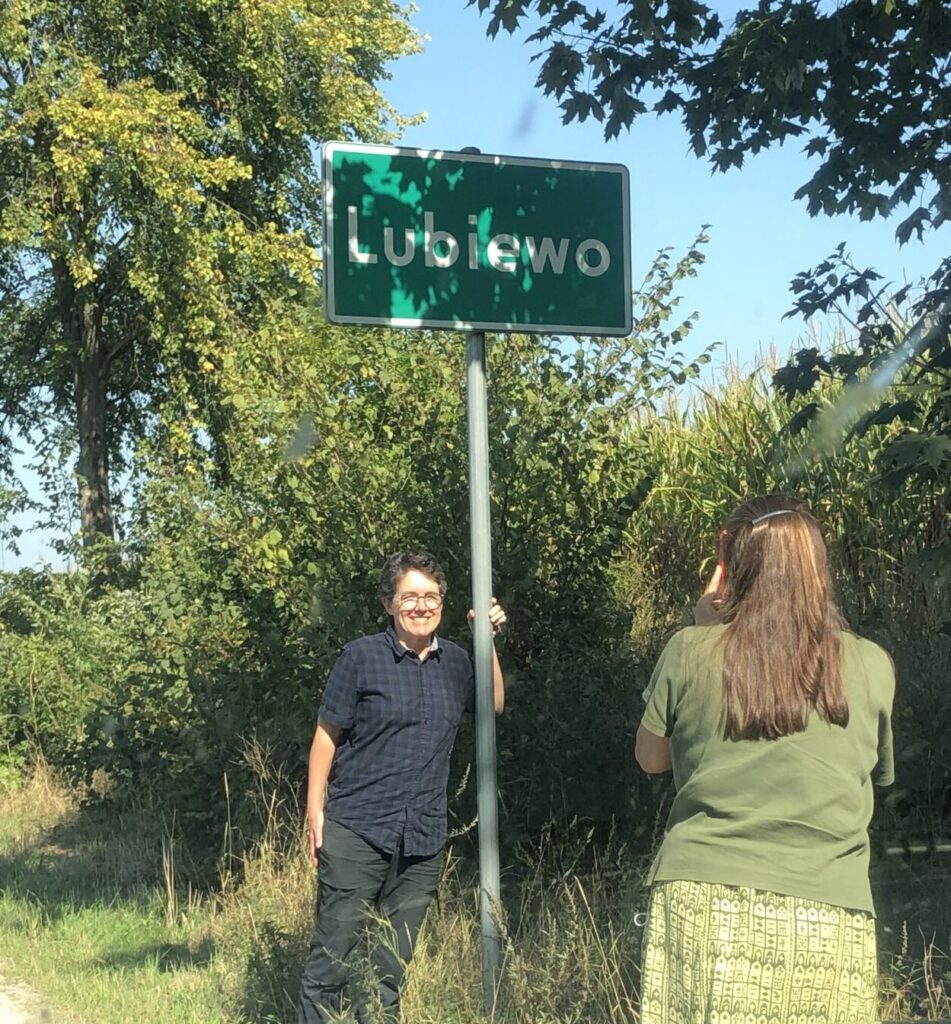 Before going for that tour, we provided the advanced research and were able to learn more about the family history going back to 1700's. We also learned that originally the family came from a little village of Lubiewo, so visiting that place was, as well included in our itinerary.
BYSŁAW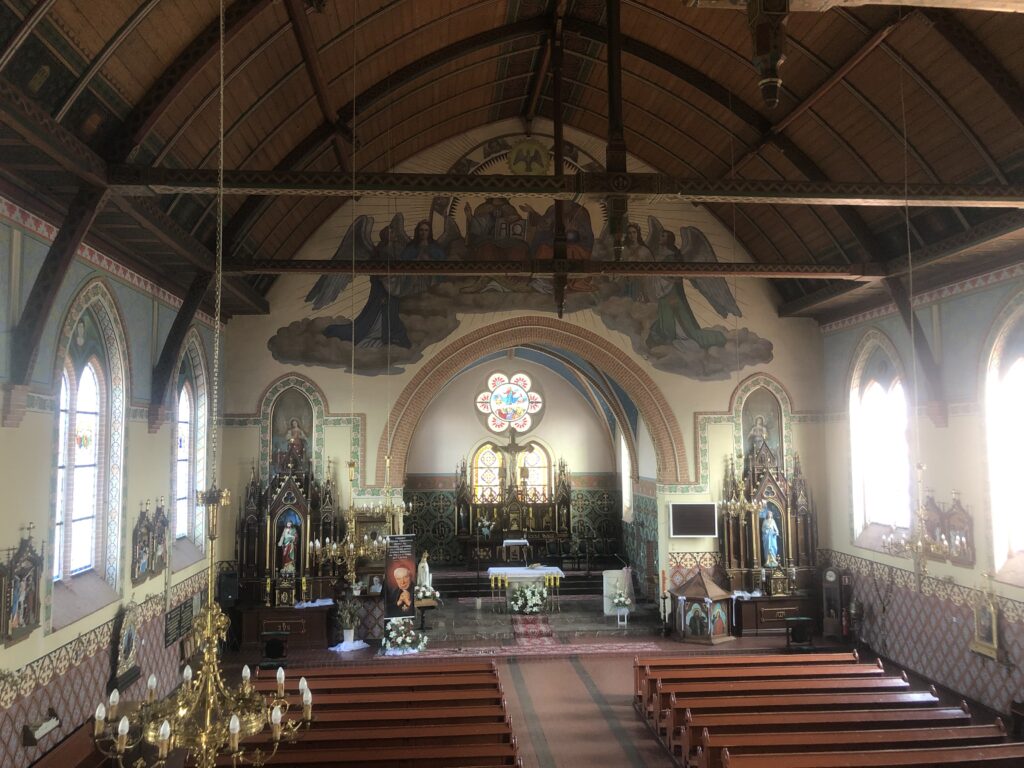 We spent half of the day walking around the town, talking to the priest, who enabled us to see the parish records, and opened the church for us. It was a great feeling for Michelle to stay in front of the alter where her grandfather was baptized and even see the original baptismal fond from the late 1800's.
Then we walked around the cemetery and found all of the graves with the name Jaszkowski – that most likely belonged to our client's descent relatives.
A lunch in a local restaurant that served traditional Polish food was definitely a bonus.
The last activity in their ancestral town, was searching for the exact place where Michelle's great-grandparents used to live. We visited several houses and talked to local people who recalled the name.
We could easily spend there two days listening to the great stories about the past, but as our final destination for that day was Warsaw, it was time to say goodbye to that charming town and extremely nice people, and continue our tour.
TORUŃ
On the way, we stopped for a snack in the medieval town of Torun to admire its beauty for a while.
WARSAW
Late in the evening our customers were driven back to their hotel in Warsaw, from where they were flying back to the States.
It was a long but great day, what was confirmed by their reference letter you may see here: https://genealogytour.com/michelle-and-ann-san-francisco/