Leading experts in Polish genealogy & heritage tours for over 15 years
"We are delighted with the results Adam found for us. I recommend this service to anyone with roots in Poland! "
Greg, Michigan, Apr 2022
"For anyone researching their Polish ancestors and the history of central Europe …"
Chester, Illinois, March 2020
Comprehensive Genealogy Research Tailored to Your Needs
Explore your Polish heritage. Check the origin of your surname, extend your family tree, or even find your living relatives in Poland and Eastern Europe.
Whether you're taking the first tentative steps to find Polish ancestors or diving deep into advanced research, our services are tailored to meet your unique needs. We offer:
On-site Research: Our experts traverse Polish towns, parishes, and archives, uncovering records and information often inaccessible from abroad.
Preliminary Research: Using genealogy databases and various other sources, we provide a foundational understanding of your Polish ancestry.
Advanced Research: For those with specific queries or seeking in-depth details, our advanced services delve deeper to uncover the intricate stories of your ancestors.
Genealogy tours – Experience Polish Heritage
Beyond research, we recognize that there's nothing like walking on the same streets, breathing in the same air, and experiencing the culture your ancestors once did. With GenealogyTour.com, this becomes more than just a dream.
Tailor-Made Tours: Personalized to your lineage, these tours take you to ancestral towns, landmarks, and places of personal significance. Reconnect with your roots in the most immersive way.
Group Tours: Travel with fellow seekers of Polish descent, sharing stories and experiences as you explore together.
Plan your heritage tour to Poland and Eastern Europe with experts. Tailor made itineraries for individuals and groups.
Genealogy Tours – References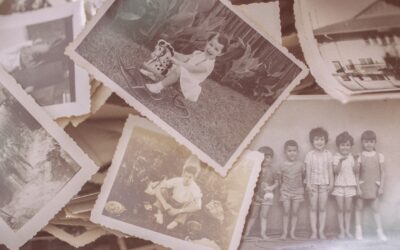 I have had great success using Genealogy Tour for researching and revealing my family history going back to the late 1600s. The genealogy summaries provided detail narratives, maps of the area in Poland where their family were originally from, and photocopies of original records.  
read more
For over 15 years, GenealogyTour.com has been the premier destination for individuals seeking to rediscover their Polish ancestry. Our dedication, coupled with our extensive expertise, makes us leading experts in Polish genealogy. If the roots of your family tree reach back to Poland, you've found your ultimate partner in rediscovering your past.
The threads of our past weave the fabric of our present. There's a profound connection between understanding one's ancestry and understanding oneself. But for many of Polish descent, tracing back those threads can be a complex journey. That's where GenealogyTour.com steps in, connecting you to your Polish genealogy with accuracy and passion.
For those of Polish descent, the quest to find Polish ancestors is more than a search; it's a pilgrimage. At GenealogyTour.com, we cherish the stories of the past, understand the quest for connection, and offer you the most authentic journey into your Polish ancestry. Begin your journey with us, where your heritage awaits to be rediscovered.
Extending Your Journey Beyond Poland
Your Polish genealogy might interlink with other European ancestries. Hence, our tours aren't confined to Poland. We offer extended tours across Europe, ensuring that you experience the full spectrum of your lineage's history.
Why Choose GenealogyTour?
Passion and Expertise: Our dedicated team is passionate about history and heritage. Combined with our expertise in Polish genealogy, we provide a service unparalleled in depth and authenticity.
A Holistic Experience: Beyond just research, we provide an immersive experience – from discovering your ancestors to walking in their footsteps.
Trusted Partnerships: Over the years, we've cultivated strong relationships with archives, museums, and local experts, ensuring the accuracy and richness of your ancestral journey.
Read more

The Heart and Soul Behind GenealogyTour.com

At the heart of GenealogyTour.com lies a team of passionate historians, genealogists, and tour guides who are deeply connected to the Polish landscape and its rich heritage. Our collective experience spans decades, ensuring that every client is in capable hands, navigating through time, and unearthing the secrets of their lineage.

Every name, every record, and every piece of information we uncover is treated with reverence. We understand the emotions behind every search—whether it's the curiosity of a new generation trying to understand its roots or the longing of an older one trying to reconnect.

The Magic of Rediscovering Your Polish Ancestry

While records and databases provide factual details, our mission transcends beyond just facts. The beauty of Polish ancestry is in the tales of resilience, the folklore, the traditions, and the rich culture. As we help you trace back to your Polish descent, you'll not just find names and dates but stories – of celebrations, struggles, love, and life.

And as you walk the streets of Poland, from the bustling squares of Warsaw to the quaint alleys of Krakow or the serene landscapes of the Polish countryside, every brick, every stone, and every tree whispers tales of the past.

Bridging the Gap: Technology Meets Tradition

In this digital age, our approach seamlessly blends traditional methods with modern technology. Our genealogy databases are equipped with state-of-the-art tools that make preliminary research efficient and comprehensive. We've harnessed the power of technology to make the vast ocean of Polish history easily navigable.

However, where technology ends, our traditional research begins. The essence of Polish genealogy often lies hidden in physical records, in handwritten letters, in parish registers, or in the memories of the elderly. Our team ensures that no stone remains unturned.

Customizing Your Genealogical Experience

Every individual's connection to their ancestry is unique, and so should be their journey to discover it. Our services, therefore, offer flexibility:

Guided Assistance: For those who wish to embark on this quest independently but require some guidance, our experts offer consultations to guide you in the right direction.
Collaborative Research: Work hand in hand with our genealogists, blending your family's oral history with our research expertise to paint a comprehensive picture of your lineage.

GenealogyTour: A Commitment to Excellence

At GenealogyTour.com, we're not just offering a service, but a deeply personal experience. Our commitment is rooted in the belief that understanding one's ancestry enriches their sense of identity and provides a clearer perspective on the future. By helping you find Polish ancestors and delve deep into your Polish ancestry, we hope to bring a newfound appreciation for the stories that shaped you.

Embark on a Journey of Self-Discovery with Poland Genealogy Tours

The intricate tapestry of our present selves is woven with the threads of our ancestors' lives. Understanding where we come from is an integral part of understanding who we are. However, for many individuals of Polish descent, retracing these ancestral steps is no simple feat. This is precisely why GenealogyTour.com is dedicated to guiding you through your Polish genealogy tours with precision, empathy, and a deep-rooted passion for heritage.

Why Choose GenealogyTour.com for Your Poland Genealogy Tour?

Our commitment goes beyond mere facts. We delve into the stories, the traditions, and the bonds that tie your family's past to your present. Our extensive expertise is not just in genealogy; it's specifically attuned to the rich tapestry that is Poland's history, culture, and societal nuances. This unique specialization ensures that your journey with us is not just informative but also deeply personal and connective.

Rediscover Your Roots with My Polish Genealogy Experts at GenealogyTour.com

The quest for understanding one's past transcends mere names and dates. It's about unraveling the stories, the struggles, the triumphs, and the undying spirit that has cascaded down generations. With GenealogyTour.com, "my Polish genealogy" transforms from a phrase into a heartfelt odyssey. It's not just about learning where you come from; it's about understanding who you are.

GenealogyTour.com: Your Trusted Partner in Polish Ancestry Research

Our dedication goes beyond mere research. We delve deep, with a passion that mirrors the rich history of Poland itself. Our team of experts ensures that every stone is turned, every record is scrutinized, and every story is told with the respect and attention it deserves.

The Premier Destination for Genealogy in Poland

Our track record speaks for itself. Thousands have trusted us to illuminate the paths of their ancestors, leading them to villages, towns, and cities across Poland. With every story we uncover, we strengthen the bond between the past and the present, ensuring that the tales of yesteryears are never forgotten.

The Quest to Find Your Polish Ancestors

With GenealogyTour.com, the quest to find your Polish ancestors transcends a mere search. It becomes a transformative expedition, a deep dive into the archives of history, and a detailed study of cultural heritage. Our seasoned professionals are equipped with the acumen and empathy required to guide you through this deeply personal journey, ensuring every discovered connection is a meaningful one.

GenealogyTour.com – Your Polish Family Tree Experts

Our approach is rooted in a blend of extensive expertise, deep empathy, and cutting-edge research methodologies. We don't just provide answers; we offer insights, weaving together the pieces of your Polish family tree to present a comprehensive picture of your heritage. Our team is dedicated to this pursuit, driven by the passion for genealogy and the profound respect for those stories yet untold.

Why Choose Ancestry Poland Services at GenealogyTour.com?

Understanding your ancestry is more than just a voyage into the past; it's a journey of self-discovery. With GenealogyTour.com, that journey is guided by experts who share your passion for discovery and are equipped with the tools and knowledge to unveil the stories that have long remained untold. If your lineage calls back to the heart of Poland, trust us to illuminate the path back to your roots.

How to Find Polish Ancestors with GenealogyTour.com?

Our profound commitment and unparalleled expertise in Polish genealogy set us apart. We understand that every family history is a unique tapestry, rich in stories that have shaped the individuals we are today. At GenealogyTour.com, we don't just provide answers; we offer insights into your heritage, illuminating your familial bonds and the lineage of strength, resilience, and spirit you inherit.

Why Choose GenealogyTour.com for Your Polish Genealogy Research?

If the roots of your family tree extend back to the rich soil of Poland, then GenealogyTour.com is your ultimate partner in this profound journey of rediscovery. Our meticulous approach ensures accuracy, while our passion for Polish genealogy research guarantees a journey filled with emotion and enlightenment.

Premier Polish Genealogists: GenealogyTour.com

Tracing your Polish descent can indeed be a daunting task, laden with challenges and complexities. But, with GenealogyTour.com, your journey of self-discovery is in adept hands. Our Polish genealogists are not only equipped with the knowledge and resources but also carry a passionate heart dedicated to every cause. We're not just service providers; we're your partners in this profound journey back in time.

Genealogy Poland: Unlock Your Polish Heritage

Our team consists of experts who are deeply immersed in Polish culture, history, and language, ensuring nothing is lost in translation as we delve into your family's history. With an unwavering dedication to this noble pursuit and an unparalleled depth of expertise, we stand as unrivaled experts in the realm of Polish genealogy. If your family's roots extend into the heart of Poland, you have discovered your ultimate partner in the journey to uncover your past.

Your Polish Ancestry Journey with GenealogyTour.com

At GenealogyTour.com, we specialize in guiding you through the labyrinth of your Polish lineage. Our experienced team possesses an unparalleled understanding of Polish genealogy, ensuring that every detail of your heritage is unveiled with utmost accuracy. With our expert guidance, you'll embark on a transformative voyage that transcends time, connecting you to your Polish roots in a way that resonates with deep meaning.

Discover Your Roots with Genealogy Trips

Explore your family's history with our expert genealogy trips. Our experienced team will guide you through the rich tapestry of Polish ancestry, helping you unearth your family's story with precision and care. Your journey of self-discovery begins here, at GenealogyTour.com.

Family Tree Tours at GenealogyTour.com

At GenealogyTour.com's Family Tree Tours, we step in as your trusted guides, dedicated to connecting you to your Polish genealogy with unparalleled accuracy and genuine passion. Our family tree tours are meticulously designed to help you traverse the intricate paths of your heritage, providing you with a deeper understanding of your roots.

Embark on Your Genealogy Trip

Are you ready to embark on an enriching genealogy trip to unravel the mysteries of your Polish heritage? Look no further than GenealogyTour.com. With our extensive resources and passionate team, we are your trusted partner in exploring the depths of your family's history. Join us on a journey of discovery, as we connect you to your Polish genealogy, one thread at a time.

GenealogyTour.com: Poland Genealogy Experts

We specialize in Poland genealogy and are your trusted partner in navigating this intricate journey. Our team combines years of experience with a deep passion for Polish heritage, ensuring accuracy in every step.

Unmatched Expertise in Polish Genealogy

At GenealogyTour.com, we are not just passionate about genealogy; we are experts in it. Our dedication and extensive knowledge make us the leading authority in Polish genealogy. If your family's roots lead back to Poland, you've found the ultimate companion for rediscovering your rich history.

Genealogy Tourism: Connecting the Threads of History

Rediscover your Polish roots today with GenealogyTour.com's genealogy tourism services. Let us help you connect the dots of your family's history and embark on a journey of self-discovery. Your Polish heritage awaits – start your adventure with us now.