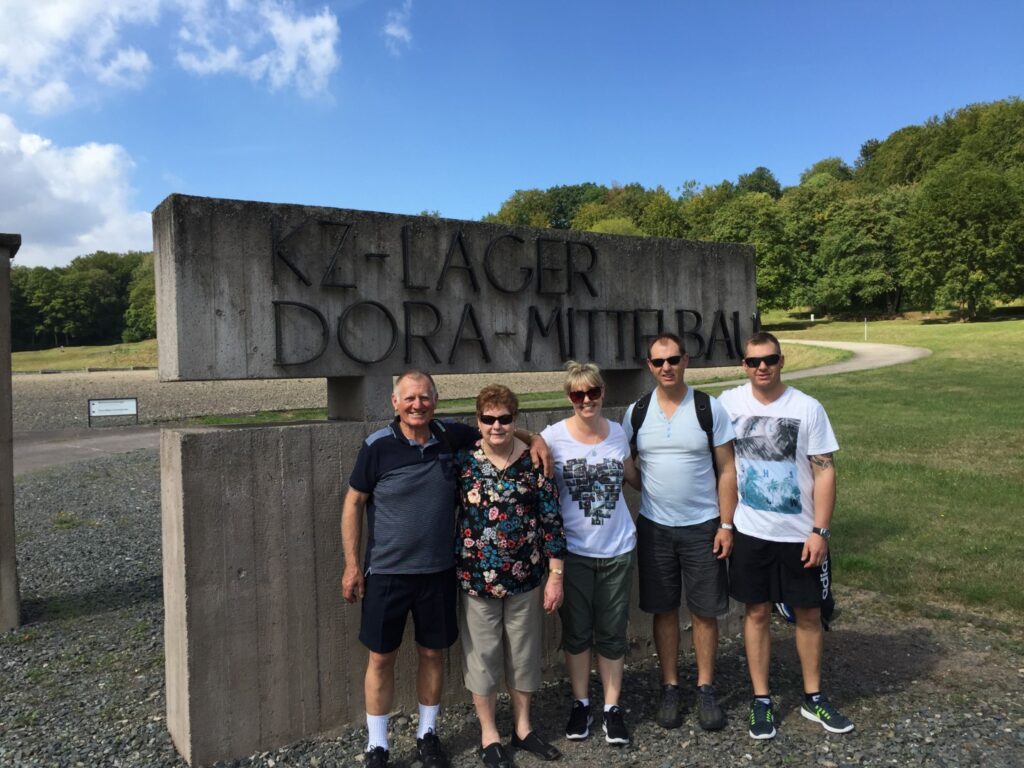 I picked them up at Frankfurt Airport and went to Nordhausen to see the remains of Nora- Mittelbau concentration camp. Alfred 's mom tried to spare him gruesome details about her hard life during the war but he knew it was 'difficult.' There was an underground factory, barracks etc. Now almost nothing has remained after the system of camp freed by the American troops.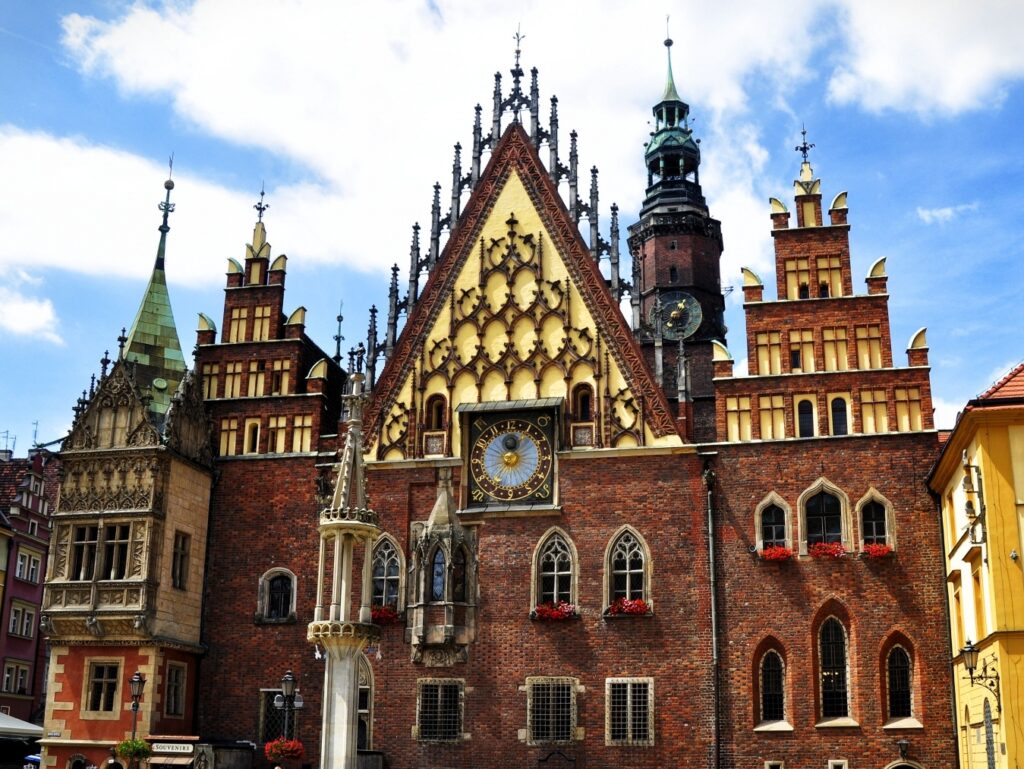 We went to Wrocław, in our biased opinion, the most beautiful city in Poland. It is a former German city full of exquisite architecture, many parks and 100 bridges. After WWII,the old town was rebuilt and restored with great care. Now many tourists can enjoy great food and coffee in many restaurants and cafes locate in the heart of the city.
Before the meeting with polish family (that was found during our genealogy research) we stopped in Krakow, former capital city of Kingdom of Poland. It was necessary to know a bit of history of the father's country. We visited old city, King's castle, old quarters of the city and much more.
We got to Trzebownisko near Rzeszów to find the family of Alfrend's mom. Since three branches of his family live there he had to spent there three days. He was an expected guest greeted in a traditional way with the bread and salt ceremony. Alfred had enough time to enjoy their hospitality and learn more about the family's past and present situation. He and his children almost put roots down there. One of older polish family members showed them FIAT 126P (aka MALUCH), very common car in the 1980 ties in Poland, self made tractor and helped at the farm a bit. They were delighted.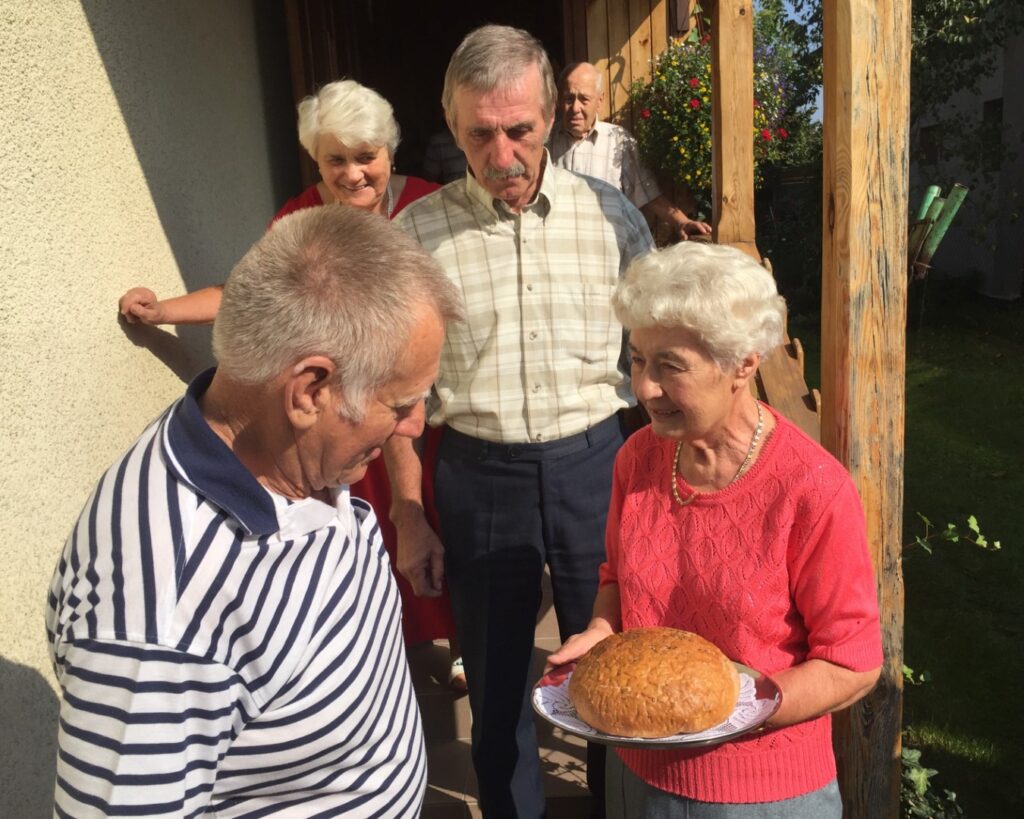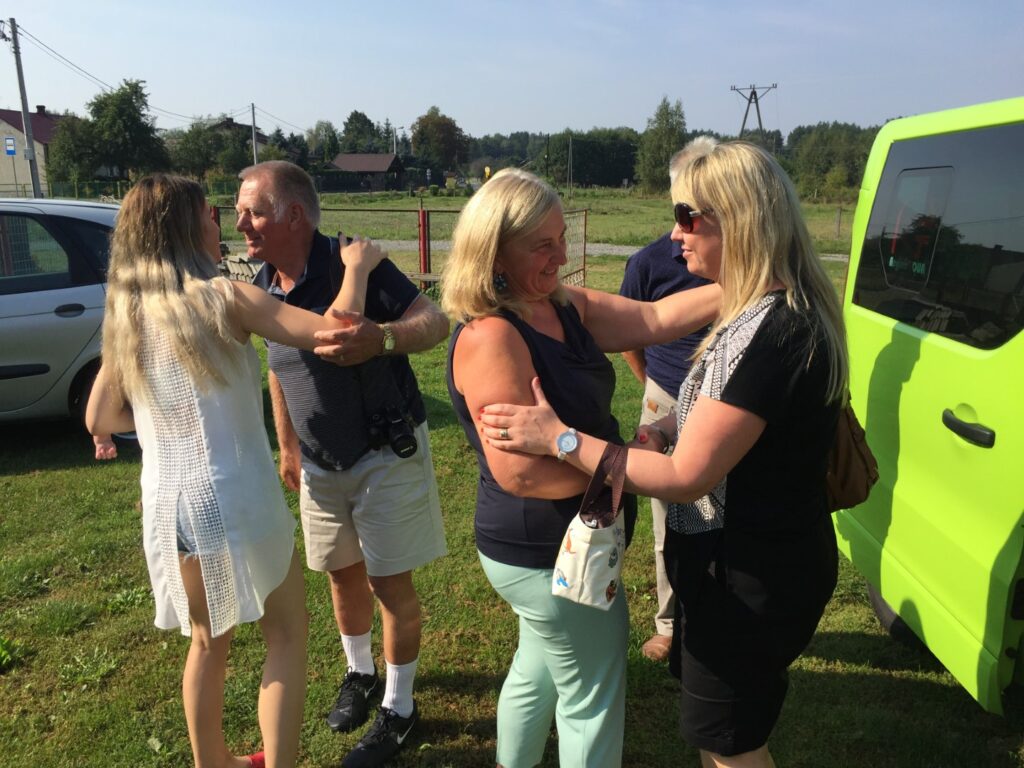 Next we went to Zalesie Antonowskie, a village that Alfred's father came from. Thanks to this visit he managed to learn more about the paternal side of the family and meet his relatives that still live there. It was a very personal experience as the family did not know a lot about the father's side.
The last days of the trip we spent in Warsaw, the capital of Poland. The family was quite tired of travelling but the still had some energy to go sightseeing and see at least some of the many attraction the city has to offer.