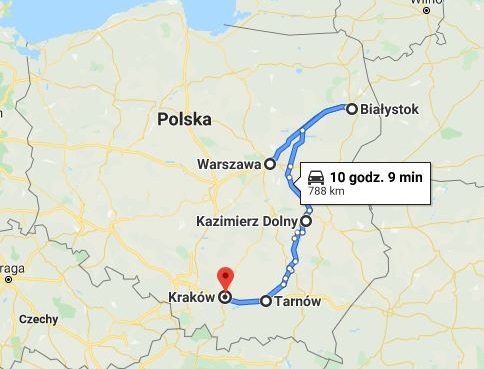 Some of Laura's relatives came from Białystok which is situated in the north of Poland and some from Tarnów area located in the south of the country. Since these two destinations are on the opposite ends of the map we decided to start in the north and then move towards Tarnów while stopping in the most interesting places along the way. Once our clients landed in Warsaw, got some rest and managed to see the most beautiful sights in the Polish capital we headed for Białystok. After arriving there, we spent some time visiting the church in which Laura's ancestors got married as well as the Branicki Palace.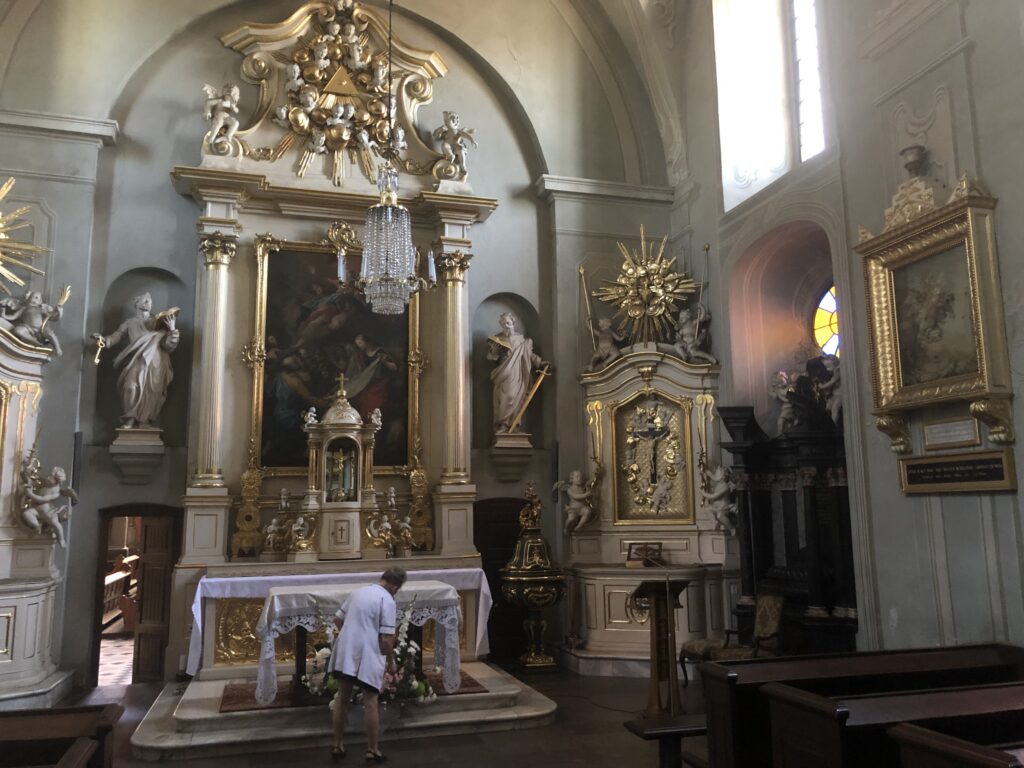 On our way to Tarnów we stopped in Kazimierz Dolny and Sandomierz. These two towns are not as well-known as Kraków and Gdańsk but they are charming and simply beautiful. Both of them are Renaissance gems still not spoilt by mass tourism and ideal for a short one-day trip. When we reached Tarnów area, namely Łysaków and Zdziarzec, Laura could finally meet her Polish cousins and visit the graves of her ancestors. Everybody was happy to meet her and her husband. It was a real family reunion we were happy to witness. Finally we took our clients to Kraków so they could experience the city's attractions, not only monuments but also delicious meals and… drinks.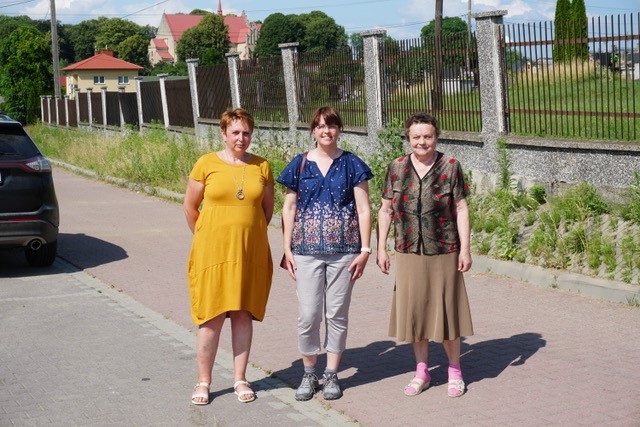 As with all trips organized by us, that one was preceded by genealogy research and finding out the client's needs and interests. We do not believe in 'one-size-fits-all approach' when it comes to travelling especially when somebody is motivated by the need to find out more about their past and heritage.