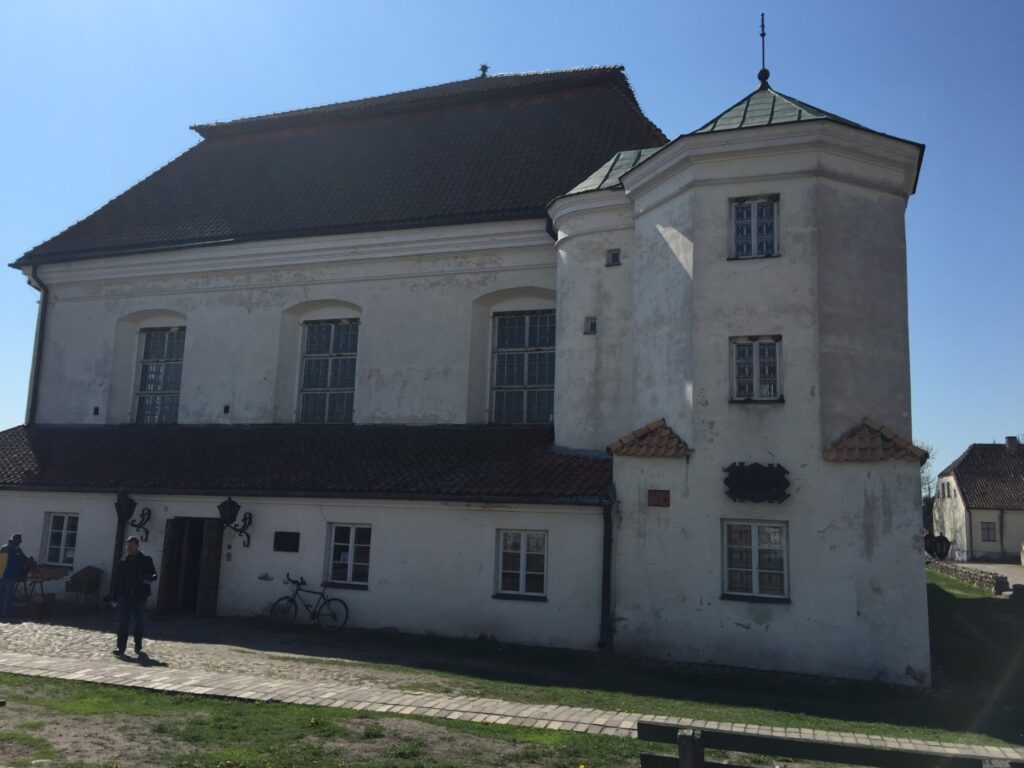 Day 1
Our journey began in Warsaw where we met Steve and his family. We ate a traditional Polish dinner at one of the best restaurants offering national cuisine as it is best to eat well and have a goot rest before the long trip. The we drove 111 miles North-East to the Tykocin Castle built in the XV century and fully renovated to its original state. Noteworthy, several Polish kings and nobleman personally managed the castle for centuries of its existence on the borderlands of Polish-Lithuanian Commonwealth… On this night it hosted our tour!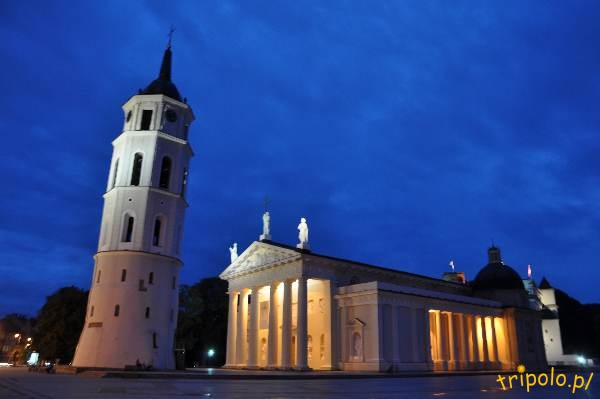 Day 2
In the morning after the local sightseeing, we drove through the picturesque lands of Mazurian North and by night we reached Vilnius, the capital city of Lithuania. Historically it used to be one of the largest and most significant cities of the pre-war Poland. We took an enchanting night promenade around the city and concluded the day with a lavish dinner at the local restaurant with traditional Lithuanian cuisine.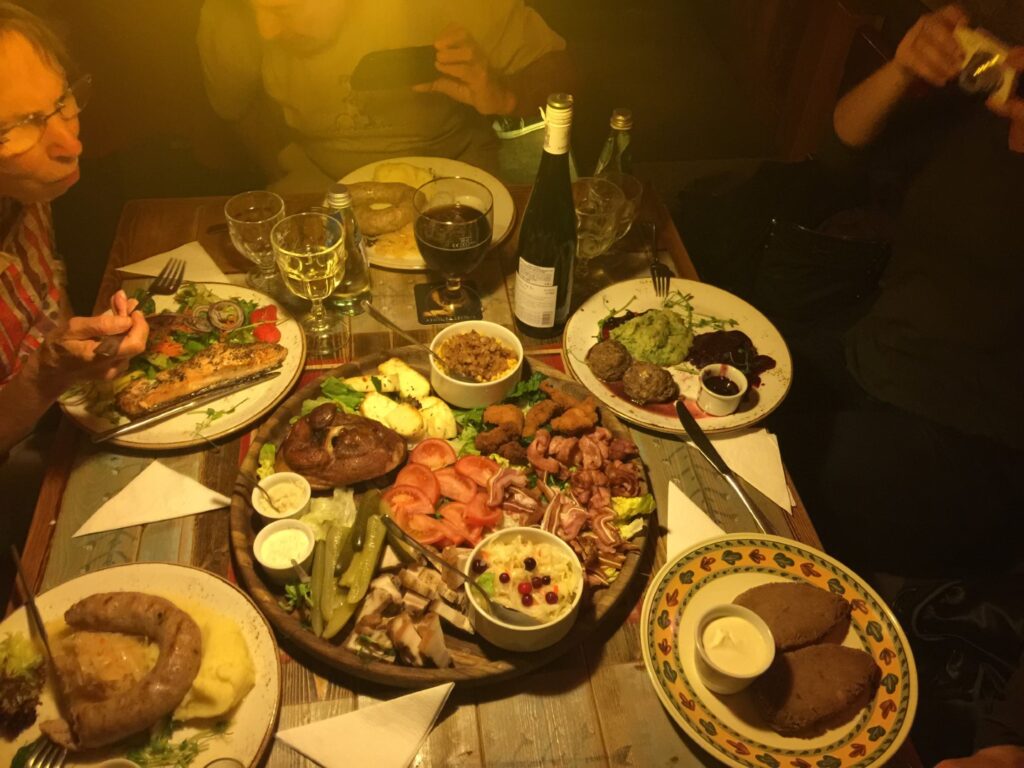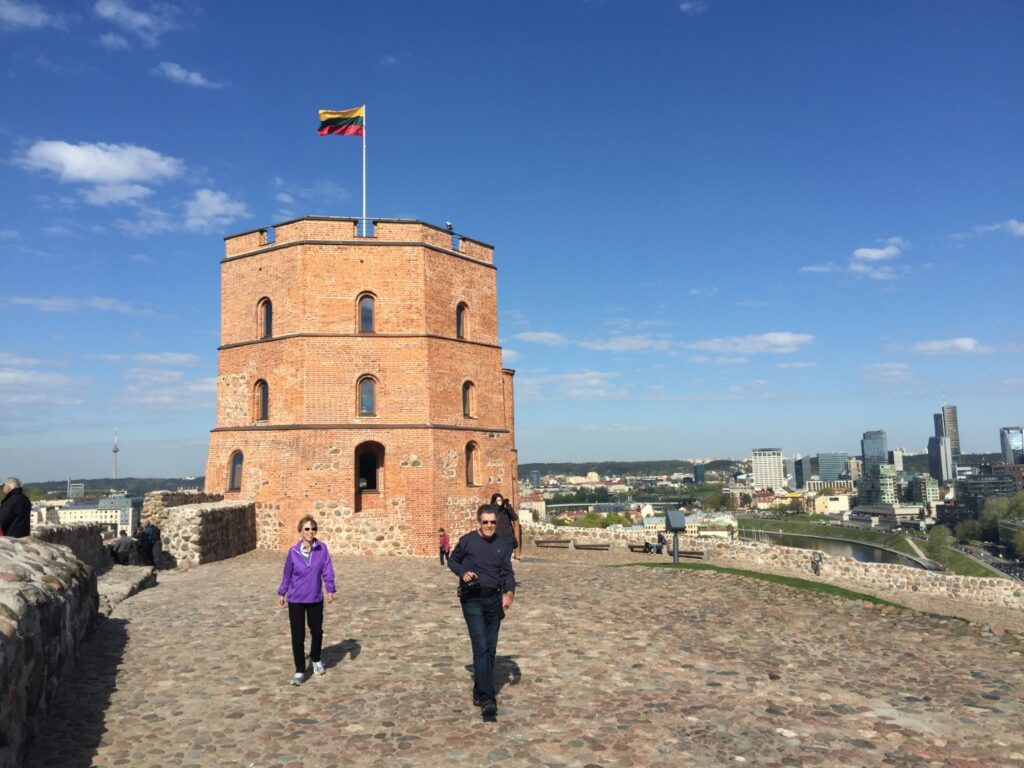 Day 3
It was the most active day of our tour. We started with Gedymin Castle, which aside of its unique character opens a marvelous city panoram. After that we immersed our minds into gruesome details of the mass political murder at Lithuanian Museum of Genicide Victims located in the building of former KGB headquarters. In the afternoon we crossed the Latvian border and drove to Dyneburg (Daugavpilis) – where our customers were able to attend the service at the very same synagogue their great ancestors prayed at! After the service we organized a dedicated excursion at the local museum of Jewish culture.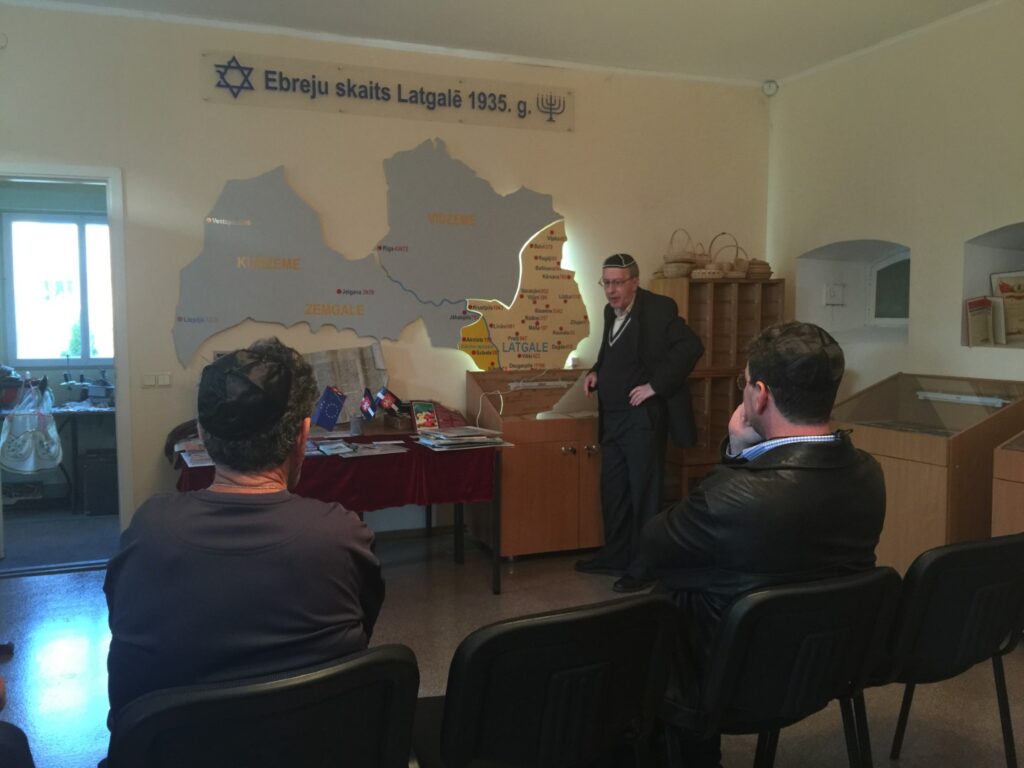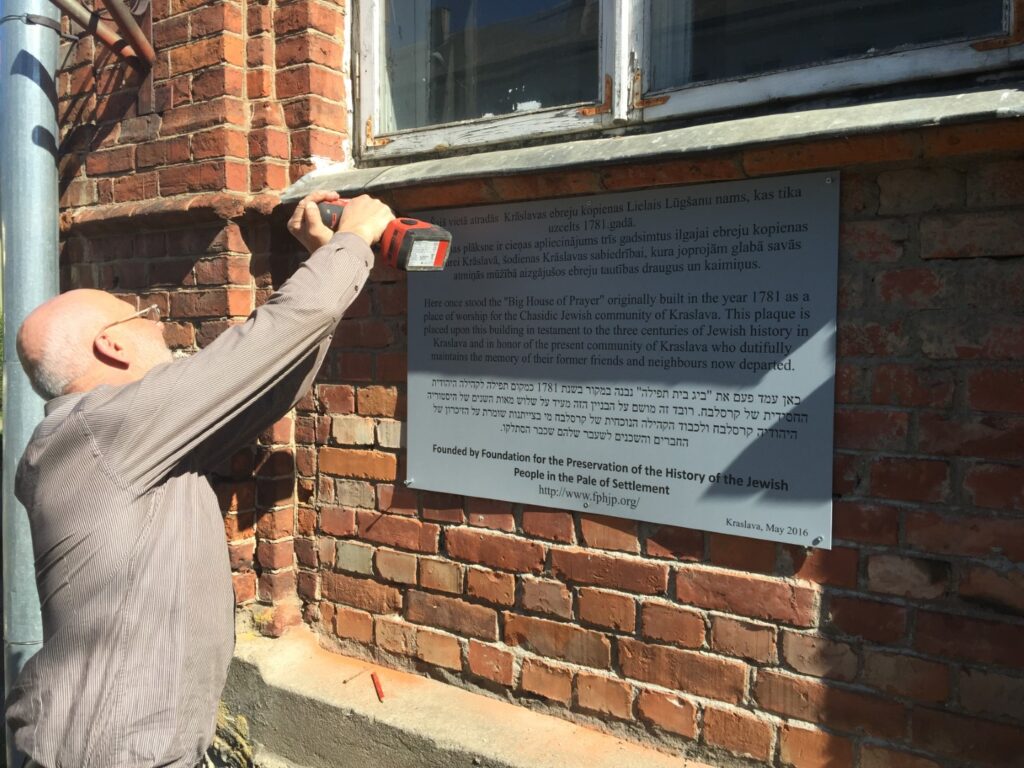 Day 4
On this day the Greenberg family accomplished the symbolic mission of our trip in Kraslava, where their great ancestors lived. On the wall of the local Big House of Prayer a commemorative plaque was hanged. This plaque is dedicated to the vast Jewish community which has been massacred by Germans during the WWII. We also visited the local Jewish cemetery and the historical museum situated inside the premise of a small palace. In the same palace there is a restaurant with traditional Latvian cuisine, where we enjoyed another rich lunch.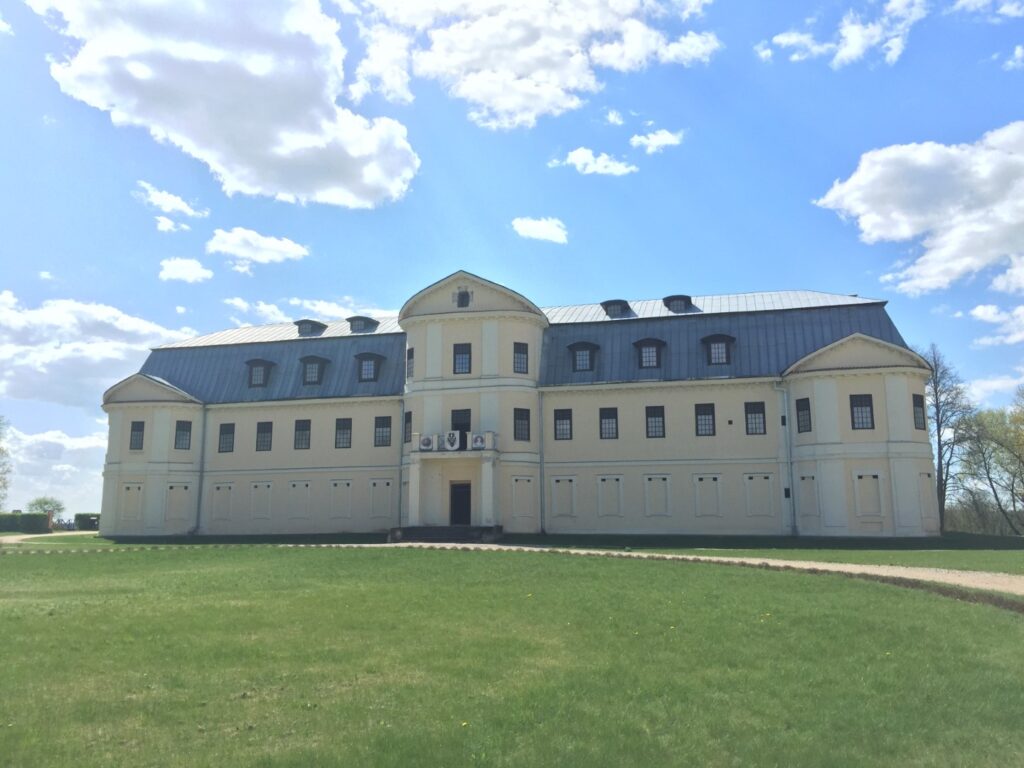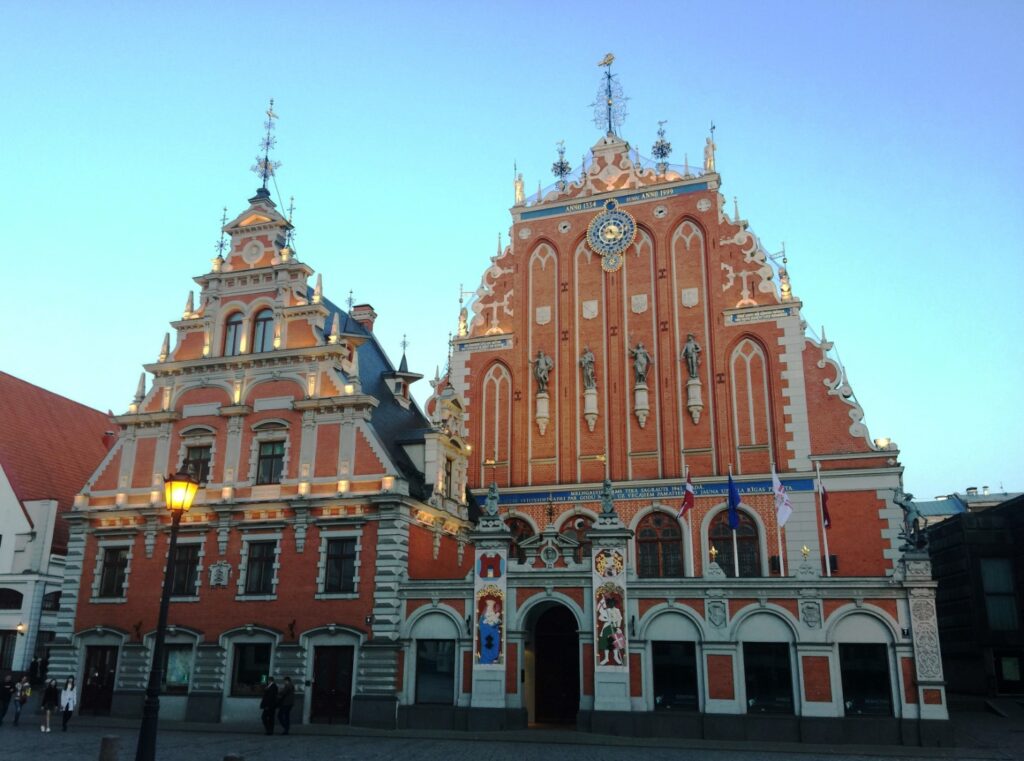 After the dinner we departed towards the final destination of our journey – Riga, the capital city of Latvia. Riga used to be the largest and the richest city of the Hanseatic League. This semi-political union of merchants operated in the whole Baltic region therefore Riga's architecture and urban structure represents the best example of the old Baltic region. We explored the heart of Riga, its amazing old boulevards and squares among which the House of Blackheads was the most outstanding architectural masterpiece. Surrounded by this beauty we parted ways with Steven and his family as our genealogical tour came to an end.